The Rise Of
Greyson Michael Chance.
Greyson Michael Chance is an extremely talented young musician who has captured the hearts and minds of millions of people throughout the world. Greyson's quick rise to stardom began when he posted a video clip – recorded by his dad – on YouTube in April 2010, which became a viral sensation within weeks. The clip showed a performance of Lady Gaga's "Paparazzi" and at the time of writing this article, the video had been viewed by more than 30 million people.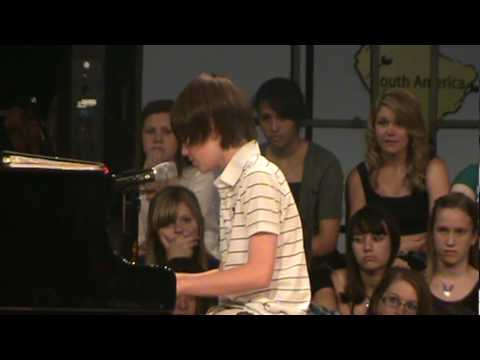 Soon after being discovered by numerous influential media personal, Greyson Michael Chance was invited to appear on The Ellen Degeneres Show just two weeks later. He performed the original song that had led to his stardom "Paparazzi" and spoke to Lady Gaga live on Ellen's show. Lady Gaga encouraged him to "work really hard, be focused, and stay away from girls"  and assured him that he'd "already won over everyone's hearts."
Several weeks later, during Greyson's second appearance on the Ellen Degeneres show, Ellen announced that he was to become the first artist to be signed to her new label 'eleveneleven'. It has been suggested that the name of the new label stemmed from Ellens dealings with Greyson. The first reason was that she had viewed his "Paparazzi" performance on May 11, 2010 and that Greysons soccer jersey number was also number 11.
As quoted on his official website, Greyson Michael Chance states that "This is my dream and I'm living it", "I've never wanted to do anything else except write songs and perform them". His clear passion for playing piano and performing is obvious in all dealings with Greyson. He is currently working on his debut album with Ron Fair, who has also worked with the likes of Christina Aguilera, Black Eyed Peas and the Pussycat Dolls.
Greyson then went on to perform on the Carson Daly New Years Eve Show on NBC which was recorded at Times Square in New York, in front of thousands of people and viewed by millions throughout the world. If you're interested in watching this performance then follow the Carson Daly New Years Eve Link and check it out.
Greyson Michael Chance – His Story
Greyson Michael Chance was born on August 16, 1997 in Wichita Falls, Texas. At the age of 4, he moved to Edmond, Oklahoma with his family. He completed his 6th grade school year at Cheyenne Middle School in Edmond and is now taking online classes, instead of attending school. He is the youngest child of Scott and Lisa Chance and has 2 siblings, Alexa and Tanner both of whom play music.
Greyson Chance has had three years of piano lessons, but no formal vocal training. Greyson says – "I love artists who are able to communicate their emotions through music and sing from the heart. That's what I'm hoping to do with my songs."
It is clear in his first CD single realised how talented and passionate he truly is.
Greyson Michael Chance
Performance of waiting outside the lines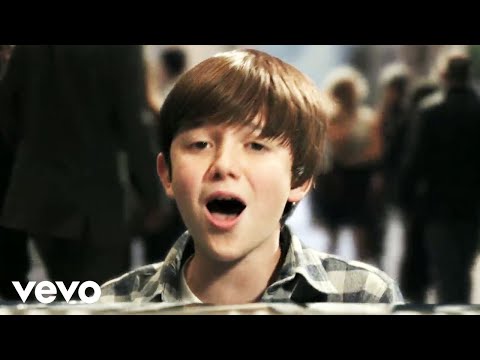 To find out more about Greyson Michael Chance visit his official website. If you are interested in buying Greyson's new single "Waiting Outside the Lines" Then click on the following link from amazon.com or just press play and have another listen.
To learn piano and have the opportunity to develop skills just like Greyson Michael Chance check out our learn piano software.