Nickelback – "If Everyone Cared".
Nickelback's performance of "If everyone cared" was shown to me at a conference several months ago and I don't think there was a dry eye in the house. "If Everyone Cared" was released in the United Kingdom on 27 November 2006 and then in the United States on the 28th November 2006.
Nickelback announced a charity initiative that has the band, along with Roadrunner Records, WEA Corp. and Warner Chappell donating 100% of the proceeds from the digital sales of the single and video for "If Everyone Cared" to charity. Since the single's release, the band has raised $500,000 for Amnesty International and International Children's Awareness Canada. This clearly ties into the theme of the song and video clip which displays the caring nature of amazing people throughout history. The song focuses on the fantastic work done by Bob Geldof – with the Live Aid Concert in 1985, Betty Williams – and her peace march in 1976, Peter Benenson – whose actions lead to the development of Amnesty International and Nelson Mandela who ended the apartheid regime and liberated millions of South African people. All of these individuals have truly changed the lives of millions of people throughout the world.
The video clip of the song ends with the quote by Margaret Mead which truly touched my heart.
"Never Doubt That A Small Group Of Committed People Can CHANGE THE WORLD. Indeed, It Is The Only Thing That Ever Has."
If you are interested in purchasing "If Everyone Cared" then scroll down the page and click on the link that will lead you straight to Amazon.com and the sheet music is available through the link below… Otherwise Please watch this truly amazing video clip by Nickelback – "If Everyone Cared"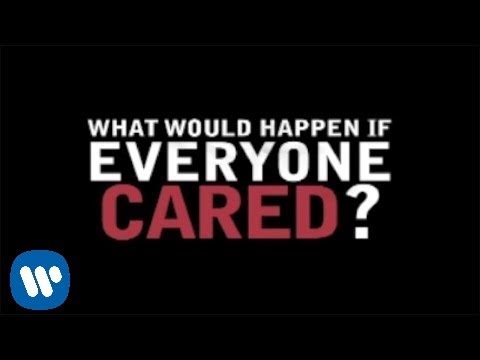 If Everyone Cared – Sheet Music (Digital Download)
This video clip "If Everyone Cared" is owned and copyright of © 2007 WMG Purchase All The Right Reasons.